Formed in 1987, Arkan Dance Company consists of elite dancers hand-picked from the Ukrainian Academy of dance by Artistic Directors, Danovia Stechishin and Larissa Szachrajuk.
The company trains in several dance genres at Stefura Dance Studios in Toronto: Ukrainian Folk Dance, Boys and Girls technique, Classical Ballet, Character and Modern Dance. This variety in training builds the company's technique, stamina, and versatility as well as enhances the company's performance abilities.
Admission to the company is by admission only. All dancers and families of Arkan Dance Company are dedicated volunteers in the development of the company.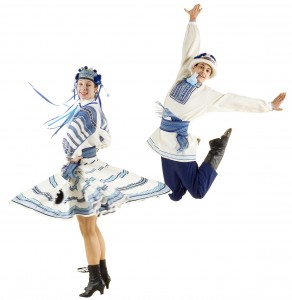 Danovia Stechishin, the Artistic Director of the Ukrainian Academy of Dance (1987 – 2012), formed Arkan Dance Company in 1995, after 9 years of successful dance instruction to over 700 students. To date, over 200 talented dancers have been a part of the Arkan family, and Arkan Dance Company remains one of the best – known Ukrainian dance companies in Toronto. This semi-professional company consists of the Academy's top dancers over 15 years of age, hand selected by the Artistic Directors and split into four levels: professional, senior, junior and apprentice company.
The dancers learn and perform an extensive repertoire of regional dances from Ukraine, and also train in Classical Ballet, Character and Modern Dance. Arkan Dance Company is committed to faithfully representing the diverse culture of Ukrainian society in its repertoire, and to preserving these elements at the highest professional level. The company's repertoire has been enriched by visits from several guest choreographers from Ukraine and abroad, and Arkan has had the honour of working with one of Ukraine's most renowned choreographers, Mr. Rafail Malynowsky, National Artist of Ukraine, for three full seasons.
Arkan Dance Company is a registered not-for-profit charity that frequently performs in and around the Toronto area, as well as abroad.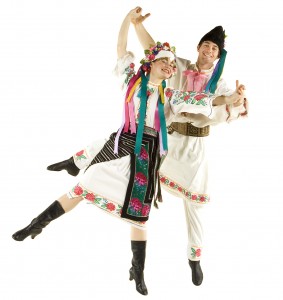 Arkan was commissioned to create an interpretive modern ballet about the Trypillian culture for the Royal Ontario Museum in 2008 as well as one about the Scythian culture in 2001. In 2014 Arkan Dance Company created an original piece about Ukraine's adoption of Christianity that was debuted at the Living Arts Centre at a gala honouring the visit of Ukraine's Archbishop Sviatoslav Shevchuk. They have also been commissioned to stage a traditional Bukovynian wedding in 2004, create modern ballets about the Holodomor in 1996 and 1993, a modern ballet about Rusalky for the Taras Shevchenko Tribute in 1994 to 1997. They were also privileged to be invited to dance at Madison Square Gardens for the United Nations Summit in 2000, and enjoy traveling the globe representing Canada and Ukraine at professional calibre CIOFF folk dance festivals. Please visit the Journey's page of our website for photos and information about each tour!